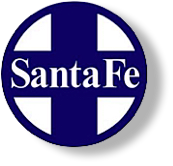 Mike Tomei's - Atchison, Topeka & Santa Fe - Albuquerque Subdivision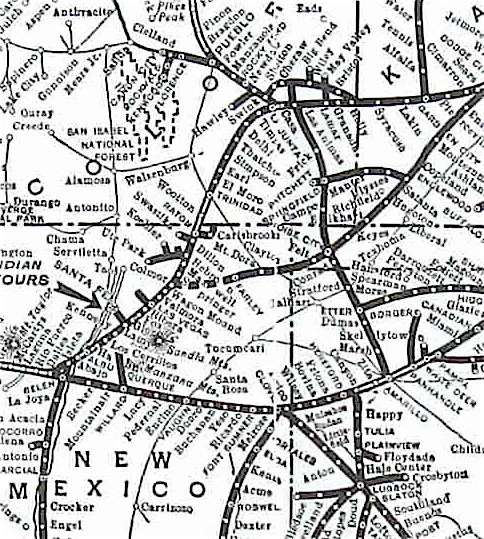 Mike's layout represents the Santa Fe Railroad from Belen, New Mexico to La Junta, Colorado in late 1991 to early 1993. This is also known as the Superfleet era. Most of the locomotives still sported their "Desert Storm" flags and looked pretty classy. It was before the announcement of the merger (ATSF still cared).

Belen and La Junta are staging areas at both ends of the layout with modeled locations being Jansen and Gallinas, Co. Springer, Canyoncito, Lamy, and Albuquerque, N.M. Both staging areas have been expanded with more tracks for better traffic handling and ease of operation.
Layout at a Glance
Layout at a glance
HO Scale
Layout room - 27ft. by 24ft.

Mainline - 330 ft.

Basic design - Staging loop to Staging loop - stacked in "loop" room

Double deck with mountain/canyon transition

Railcommand digital control system with wireless throttles

Scenery - more completed about 75%

Radios are supplied
Jobs on the Layout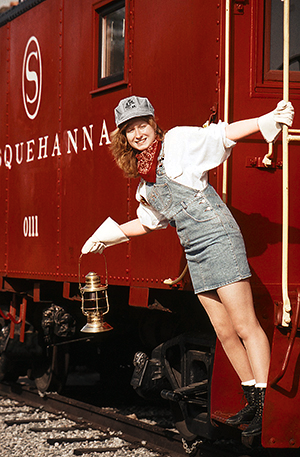 Jobs on the Layout
Dispatcher - Track Warrant Control
Albuquerque Yard footboard yardmaster (works yard and gets trains through yard)
Albuquerque East yard switcher and Albuquerque. locals (industries)
Gallinas Turn Engineer and Conductor (2)
Road Jobs (3 maybe 4)


About the Layout Owner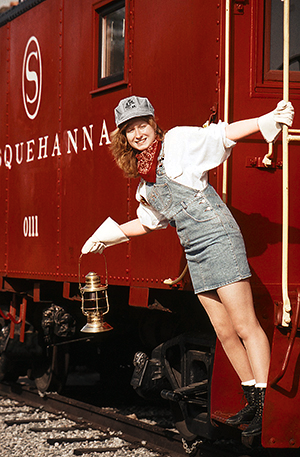 About the Layout Owner
Mike is now officially retired from the Goodyear Tire Co. after a 37 year sentence.

Two years later he still feels like he just got out of prison for good behavior. Needless to say, he is truly enjoying everyday and feels incredibly lucky.

Since the front wall repair is complete and the RR is now back up and running, things are coming along. Yes folks, I have actually ballasted some more and finished some more scenery with the help of a couple of friends.

There is still more to do before PrairieRail. There is however, still plenty of time to complete the much shorter list.
Map and Directions to the Layout
You can click on the "show directions" tab to print directions from the host hotel to the layout. Or you can download them in Apple Maps or Google Maps on your portable device.
Prairie Rail 2018 Information