Rob Biddison's Moffat Line of the Denver and Rio Grande Western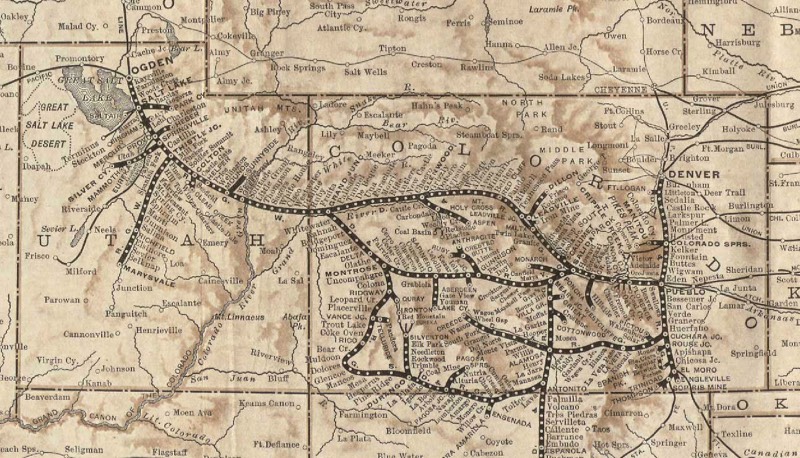 The Moffat Line of the Denver and Rio Grande Western represents the Rio Grande's main yard in North Denver and runs West over the Moffat Line. The Moffat Line is set in the 1960s with first generation diesels providing most of the motive power. The Rio Grande also serves as a bridge rout for other major railroads.

Lots of yard action with trains terminating and originating at North Yard.

Denver Union Station is also bustling with activity. The California Zephyr, The Denver Zephyr, The Prospector, The Yampa Valley and The La Junta Chief, are a few name trains that visit Denver daily. There is plenty of activity at the Railway Express Agency, Commissary, and the Railway Post Office.

Operations consist of the following;
Scheduled freights and passenger trains.
Local peddlers, and extras.
Industrial switching.
Layout at a Glance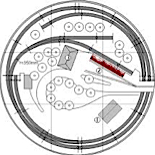 Layout at a glance
Division or location: Moffat Line/ Denver
Interchange Railroads: Santa Fe, CB&Q, Missouri Pacific, Rock Island, Union Pacific, C&S.
Mainline: 350'
Height: 53" to 65"
Style: Walk around (Linear)
Scenery: Approximately 30% done. The majority of the structures are in place.
Access: Steps down to basement
Car Forwarding: Car cards and Waybills
Scale: HO
Era: 1960 s
Control system: Digitrax
Scale Clock Speed: 3:1
Length of Session: 9 hours (fast clock time)
Number of Crew: 11
Train Control: Verbal track warrants with radio communication

Jobs on the Layout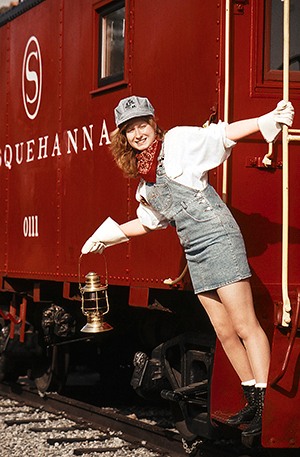 Jobs on the Layout
Dispatcher
Yard Master plus classification helper. Yard Master also operates an engine.
Denver Union Station Master and classification help. Both operate an engine.Freight train pool operators.
Passenger pool operators.
Local switch job.
Belt Line switch job.
South Denver switch job.

About the Layout Owner
About the Layout Owner
Rob's a real hip daddy-o!
Map and Directions to the Layout
You can click on the "show directions" tab to print directions from the host hotel to the layout. Or you can download them in Apple Maps or Google Maps on your portable device.
Prairie Rail 2018 Information