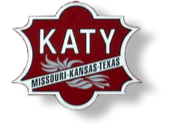 Mike McLain's Missouri-Kansas-Texas, Northern Division
I model the Missouri-Kansas-Texas Railroad or commonly known as the Katy, in the year 1981. I model the Northern Division, which encompass the states of Missouri, Kansas, and Oklahoma.

The Katy was a bridge line and hauled lots of grain. Modeling the bridge line part consist's of transfers coming from other railroads in the Kansas City staging yard to MKT's Glen Park Yard. Glen Park takes transfers to the other railroads. These transfer jobs could be the following railroads: Santa Fe, Burlington Northern , Cotton Belt/Southern Pacific,
Union Pacific, Chicago North Western, Milwaukee, Kansas City Southern, and Missouri Pacific.

I model the MKT main line from Kansas City to Muskogee, Oklahoma.
There will be run through trains from the CNW, MILW, and UP railroads.

The main classification yard is at Parsons, Kansas. This yard is 34 feet
long. Most through trains will fuel at the fuel pad for a scale 20 minutes.
There is a branch line that goes from Parsons, KS to Chanute, KS.
At Chanute, the Ash Grove Cement plant makes cement and is switched by it's own 44 ton switcher.
The Santa Fe worked the plant in the morning and the MKT worked Ash Grove in the afternoon, which I model.

Eastern rail traffic comes from St. Louis, MO staging yard to Parsons Yard.

The layout was featured in the 2014 issue of Great Model Railroads.
Layout at a Glance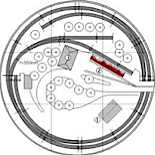 Layout at a glance
HO Scale
Basement layout-26 feet by 56 feet. Wide aisles. Fully carpeted.
Missouri-Kansas-Texas Railroad bridge line between Kansas City to Muskogee, Oklahoma plus branch line from Parsons, KS to Chanute, KS.
Era 1981.
Walk around-point to point.
Main Line- 228 feet plus a branch line of 43 feet,
Layout Height-50.5 to 61.5 inches-single level.
Scenery - 75 percent complete.
EasyDCC. 14 wireless throttles. All switchers Tsunami Sound. Road consists have at least 1 Tsunami sound unit.
Operating CTC and ABS signaling system. CTC machine.
Shenware Car Cards and Waybills. Switch lists available.
Verbal Track Warrants.
Basement stairs access.
12 Operators
Jobs on the Layout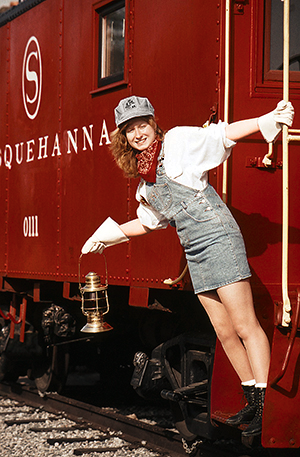 Jobs on the Layout
Dispatcher: Communicates with crews via telephones at each open station
Glen Park Yardmaster
Glen Park Yardmaster Assistant
Parsons Yardmaster
Parsons Yardmaster Assistant
Ash Grove Cement Switch Job
Transfer crew
5 Road crews

About the Layout Owner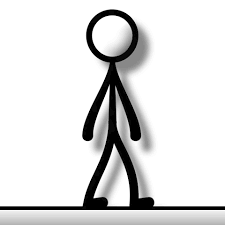 About the Layout Owner
I am a retired from McLain's Bakery. I was the owner and operator for many years. The Bakery was started by my father's parents in 1945.
My wife Helen, worked at the Bakery and was sales manager.

My mother's father, Harry C. Robbins was a switchman and Yardmaster for Kansas City Southern Lines in Kansas City from 1934 to 1964.

My grandfather's brother, Ed McLain was chief telegraph operator for the
Missouri-Kansas-Texas railroad in Parsons, Kansas in the 1920's and 1930's.
Map and Directions to the Layout
You can click on the "show directions" tab to print directions from the host hotel to the layout. Or you can download them in Apple Maps or Google Maps on your portable device.
Prairie Rail 2018 Information