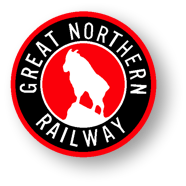 John Breau's Great Northern - Butte Division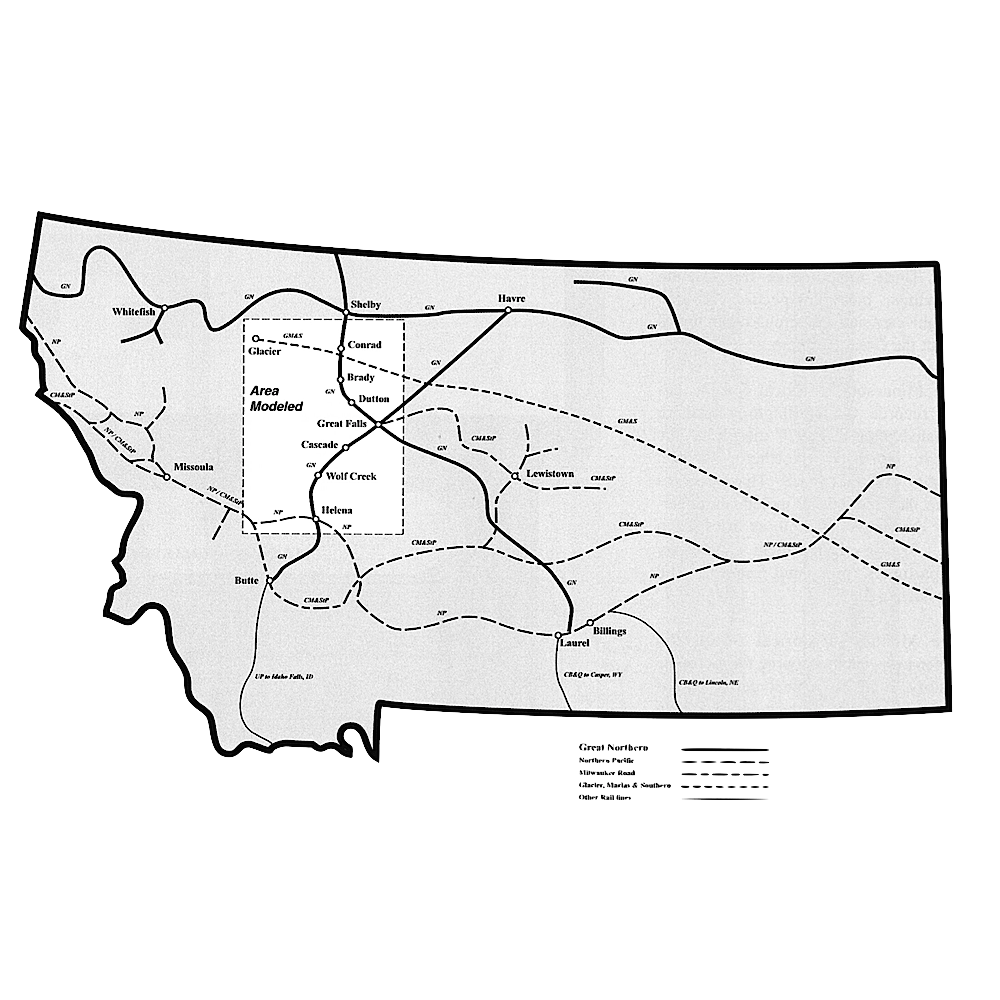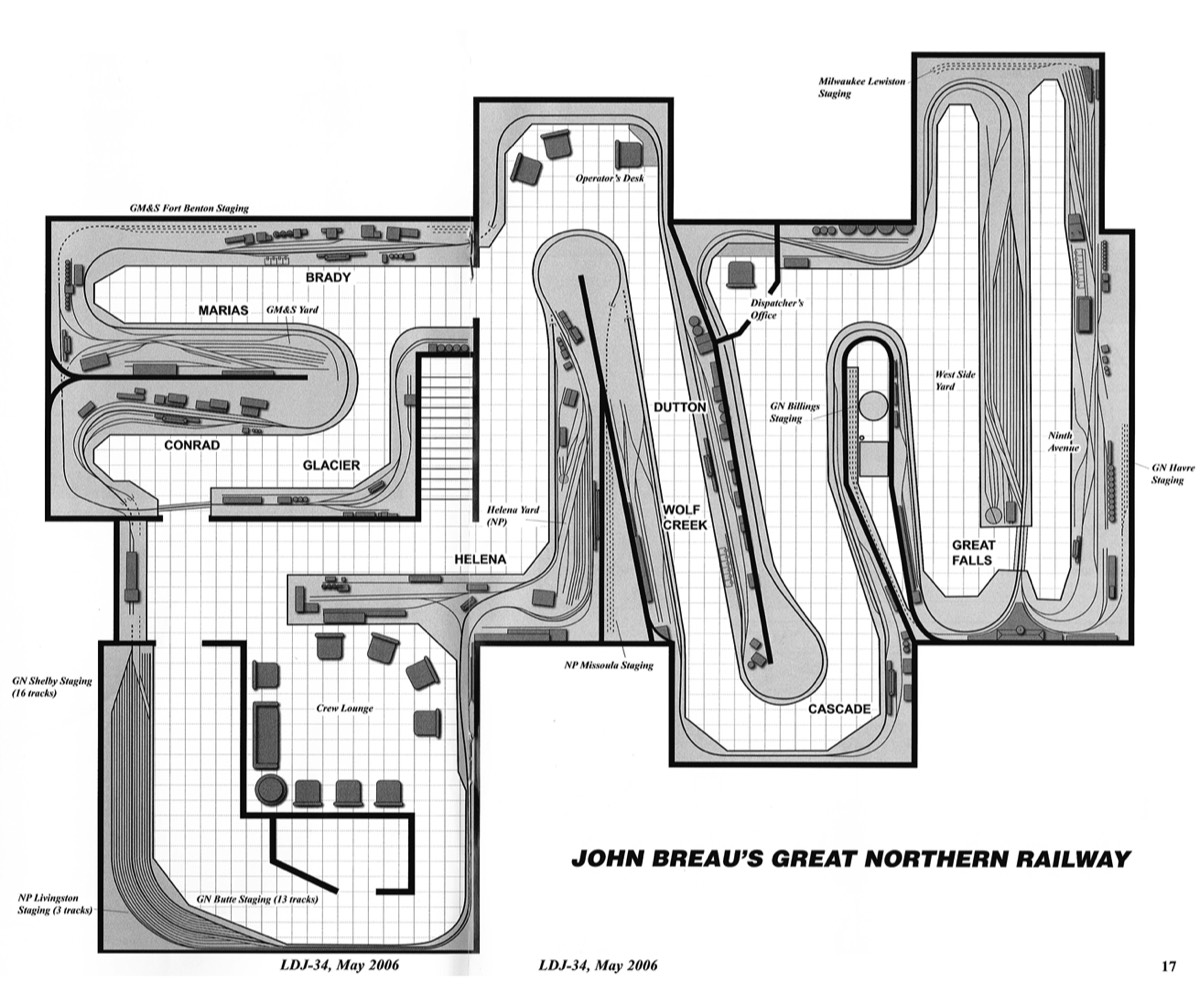 Track Plan
click to embiggen
The Butte Division of the Great Northern served the front range of the Rocky Mountains in Central Montana. This is a TT&TO railroad operating during the Steam to Diesel transition era, specifically July 1953. In addition to the GN there are three Interchange Roads that are modeled the Northern Pacific, the Milwaukee Road and a free lanced line the Glacier Marias and Southern.
Layout at a Glance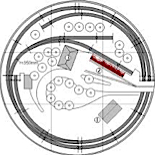 Layout at a glance
HO scale
TT&TO Dispatched Layout
Digitrax Control System with 75 percent sound Equipped Locos
TT&TO Operator job with Freight Agent duties
Three independent City Jobs
Numerous scratch-built structures based on prototype photos
NP, Milwaukee Road, and GM&S independent Jobs
2800 sq ft single deck layout
Steam to diesel transition era
60 percent sceniced
Telephone communication to the dispatcher
Jobs on the Layout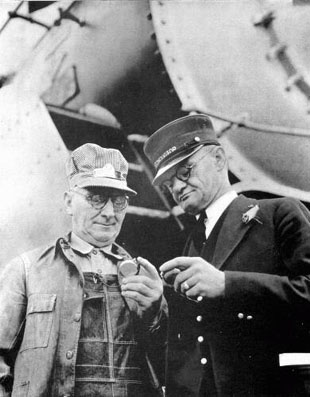 Jobs on the Layout
Dispatcher - governs train movements on the GN with Train Orders and Clearences. Keeps a record of train movements on a prototype based dispatchers sheet.

Operator/Station Agent - copies train orders and clearences that are dictated by the Dispatcher. Acts as Station Agent in each of the GN towns. Is responsible to make out a switch list for each town for the local crews. Handles the carcards and waybills for those towns.

Yardmaster - reduces and fills to tonnage limit all trains that are scheduled into Westside Yard. Directs trains into Westside YD by assigning an arrival track.

Lead Job - classifies all cars that come into Westside. Blocks all road locals and city jobs. Uses a prototype locomotive control stand to operate his switch engine that was originally built and used on Larry Keelers Rome Lake Line.

City Jobs - there are three different switching areas at Great Falls 1) Eastside Job switches the GN freight house and produce area 2) Sunburst Refinery - pulls loaded tank cars and spots empties at designated loading spots 3) 9th Ave Job - switches out going and incoming cars to seven separate industries at 9th Ave

Interchange Roads - there are three interchange jobs 1) Northern Pacific who cuts and fills NP freight trains and switches local industries at Helena 2) Milwaukee Road classifies inbound cars from a Milwaukee freight does local swiping at Great Falls and make a transfer run to The GN 3) GM&S will either do local switching work at Glacier and Maria's or will make runs to the mines to drop off empty ore cars and pick up loads. He will then classify the ore for a train that will be picked up by the GN

GN Road Jobs - this is a combination of Passenger, Freight, or Local jobs on the GN

About the Layout Owner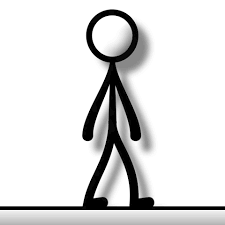 About the Layout Owner
i have been a Model Railroader my whole life and have loved trains as long as I can remember. I became interested in operation 30 years ago while on a business trip to the Twin Cities. I went to Gary Freesmens house on one of thier work nights and he explained how they wold operate the layout like the prototype once a month, I was hooked on operation after that.

I have had the opportunity over the years to operate on 150 different layouts across the country. I have been exposed to many unique and effective ways to design and build a model railroad which I have incorporated into the GN. The best part of that has been the wonderful people that I have met in this hobby.
Prairie Rail 2018 Information