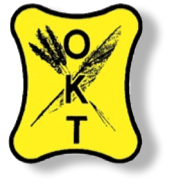 Kevin Leyerle's Oklahoma, Kansas and Texas Railroad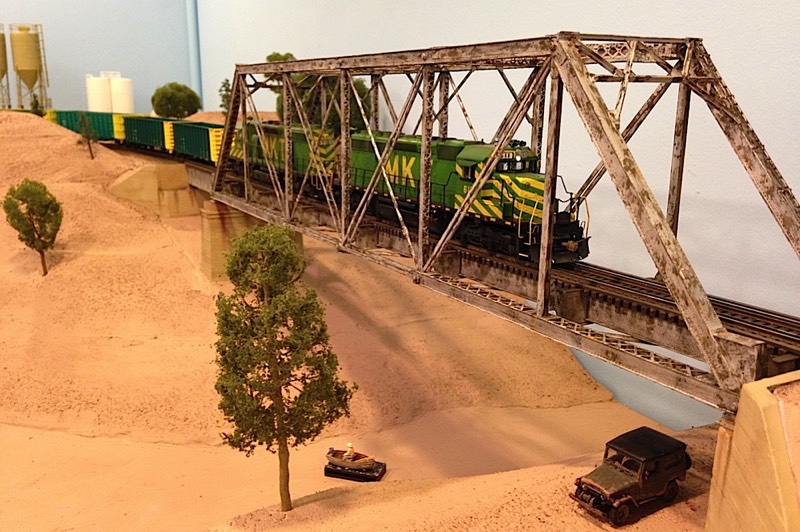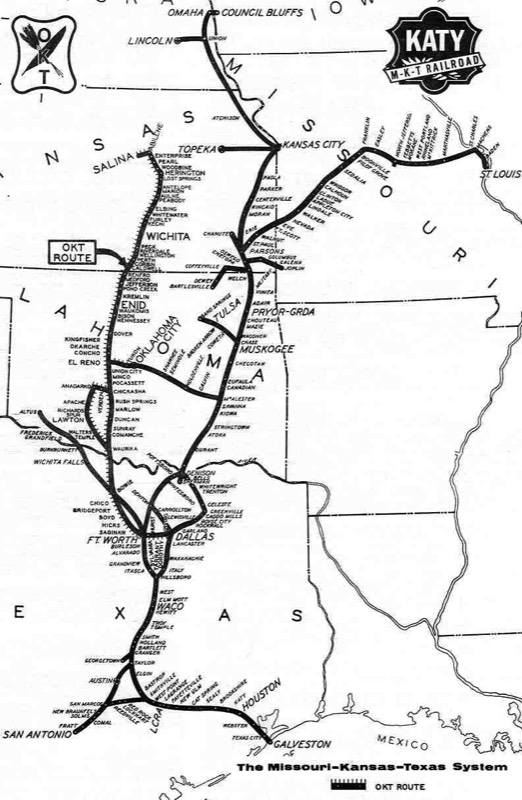 When the Rock Island Railroad (RI) went bankrupt in 1980, the Missouri-Kansas-Texas Railroad (MKT or Katy) assumed operations on the Oklahoma portion of RI's East/West line that ran from Memphis, TN to Tucumcari, NM. Katy had operated over this line (via trackage rights) since 1973 when they abandoned their own line into Oklahoma City.

In the spring of 1980, Katy established a subsidiary called the Oklahoma, Kansas and Texas (OKT) to operate the line west from Oklahoma City to El Reno, Oklahoma and to operate the former RI North/South line from Herington, Kansas to Ft. Worth, Texas.

Since this operation was on ex RI track and run by mostly ex RI employees, it puts a little different spin on the Katy. My layout attempts to replicate this unique and fairly short lived (8 years) operation.
Layout at a Glance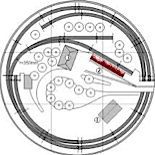 Layout at a glance
HO Scale
Layout occupies about 600 square feet
Height is 52 inches
Time frame is circa 1985
Easy DCC Control System
Dispatching done with pre-filled Train Order forms via telephone
All locomotives are sound equipped
Ground level basement access is available
Jobs on the Layout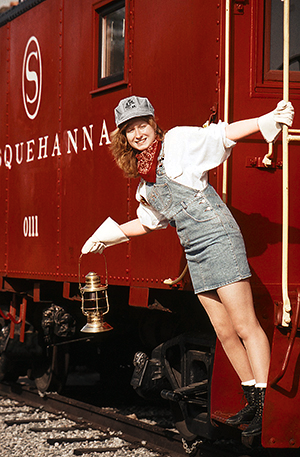 Jobs on the Layout
Oklahoma City Yard Engine
El Reno Yard Engine
Several Local type trains with switching
Several Road trains
Dispatcher
About the Layout Owner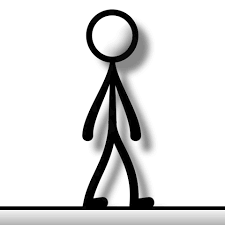 About the Layout Owner
I have been active in model railroading since 1977. I primarily model in HO scale but have also done some modeling in O scale'

I currently work as a Locomotive Engineer for a class one railroad. I've been working on 1:1 scale railroads since 1987.
Map and Directions to the Layout
You can click on the "show directions" tab to print directions from the host hotel to the layout. Or you can download them in Apple Maps or Google Maps on your portable device.
Prairie Rail 2018 Information