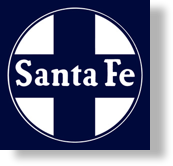 Jeff Needham's Santa Fe Northern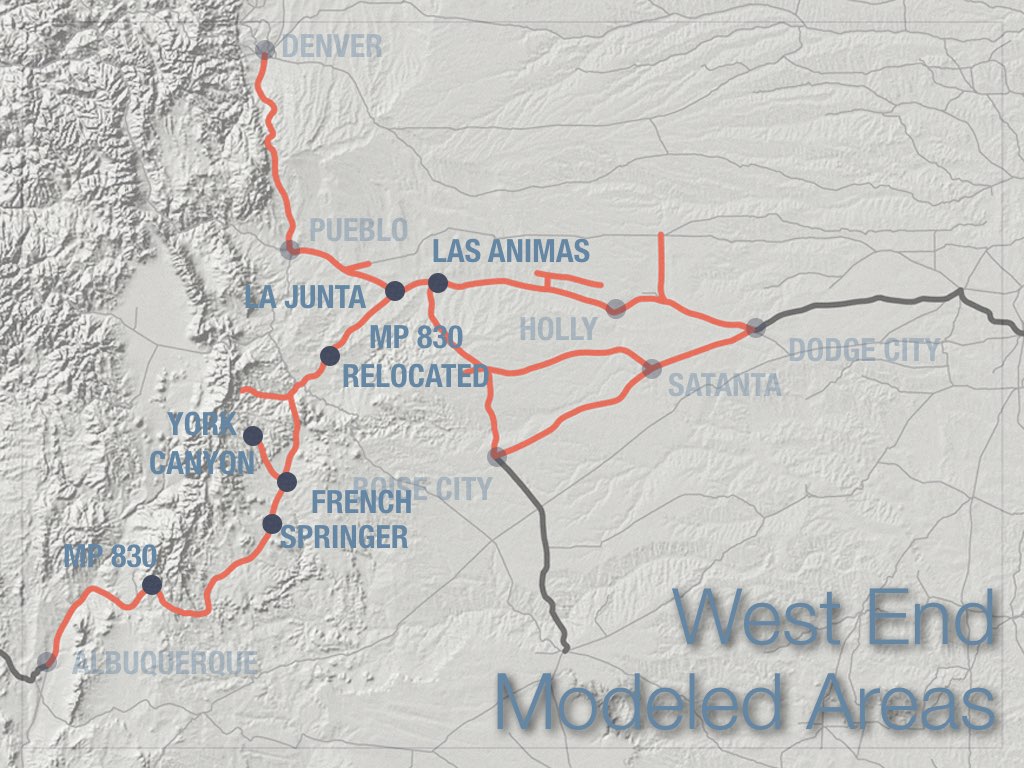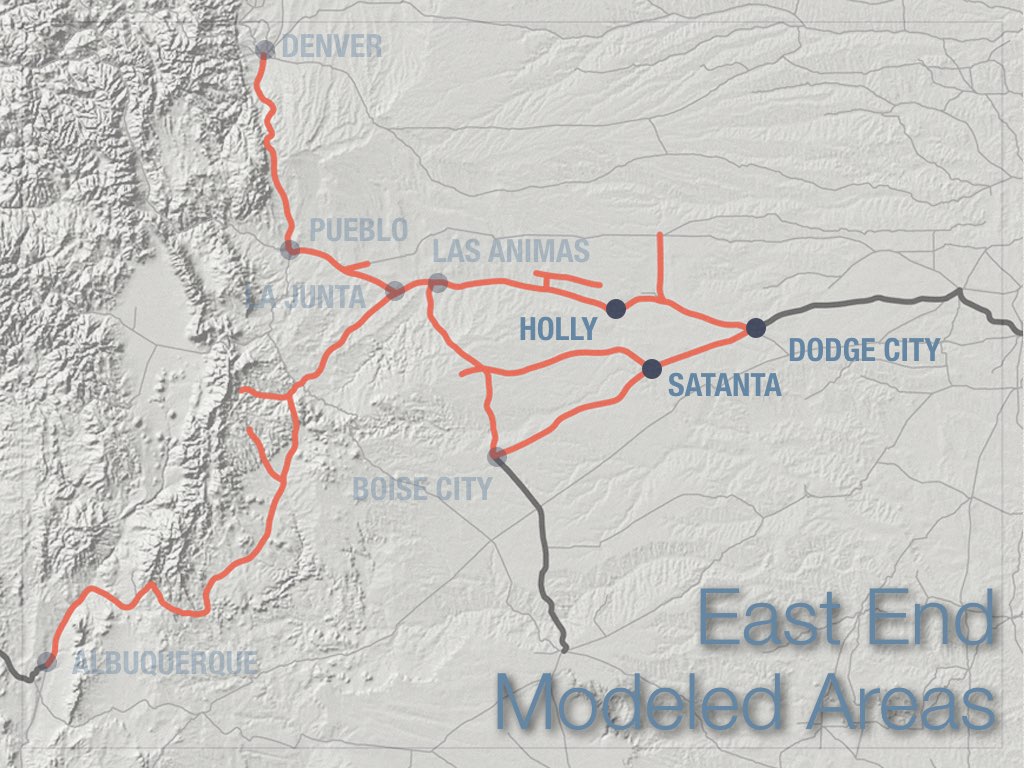 The Santa Fe Northern is an HO scale model railroad designed to replicate operations of the ATSF railway on the "old" northern passenger main line route.

This route runs west from Newton, Kansas to La Junta, Colorado, and then southwest over Raton Pass into New Mexico. In the period modeled, the line saw a surge in traffic that featured the York Canyon to Oak Creek, Wisconsin coal trains, intermodal action with Q-trains, regular manifest traffic, and Amtrak 3 and 4, the Southwest Chief.

The Chief even saw a surge in freight and mail traffic in the 1990's, making for long, heavy trains. Throw in some grain extras and locals and it was a busy railroad in this era. If you like western railroading, high-plains scenery, semaphores, hand-thrown switches, the La Junta Speedway, and this is a great area. It is classic ATSF railroading.

The goal is to have fun. It is recommend to be familiar with geography of Kansas, Colorado and New Mexico so waybill and train instructions make sense.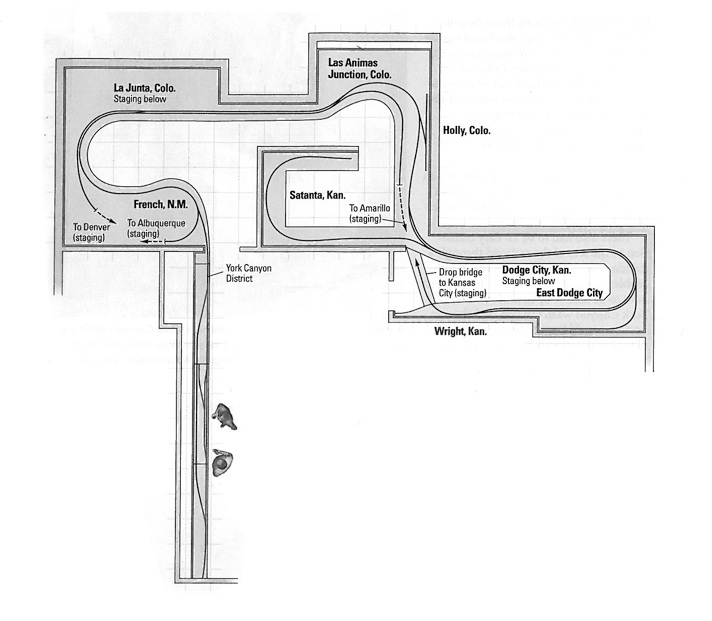 Layout at a Glance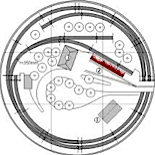 Layout at a glance
HO Scale
Track Warrants for 1992 sessions
TT&TO for simulation of 1972 session
Communication by telephone
Partial Upper deck added in 2016, not shown on plan
Digitrax DCC
York Canyon Modular branch was shown in Model Railroader
About the Layout Owner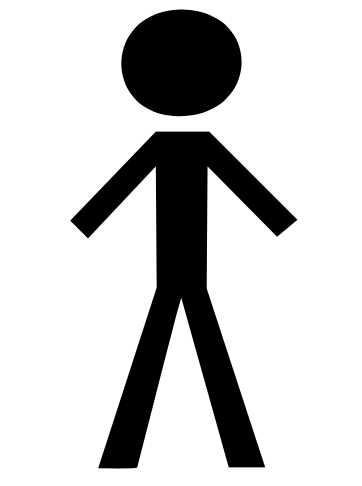 About the Layout Owner
Jeff is a practicing structural engineer and is married with three grand children. He is a native Kansan and a KU Jayhawk.

Jeff plans on retiring in 2019 and starting a new layout based on the Santa Fe in Leavenworth, KS in 1920-1940.
Jobs on the Layout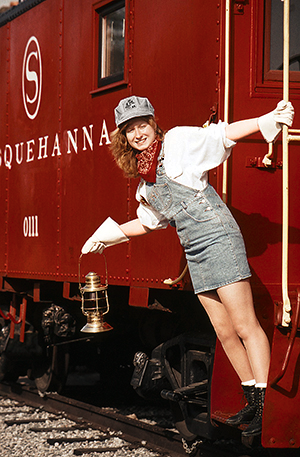 Jobs on the Layout
Dispatcher - Using both TT&TO and Track Warrants, easy railroad to dispatch
La Junta Yardmaster - The key to keeping the railroad fluid, experience recommended for this job
Dodge City Yardmaster - Busy job with lot's of switching
East Dodge Switcher - Handles packing plants and works with DC YM, popular job
Satanta Turn - Local turn job, good choice if you want to work on your own
York Canyon Coal - Two man job loading live loads,
Coal Helper - for westbound trains (Don't dump the live loads, teamwork required)
Raton Local - Road Switcher on upper deck, popular job
Passenger, Intermodal, and Manifest trains - vary by session, most have work enroute across railroad
Map and Directions to the Layout
You can click on the "show directions" tab to print directions from the host hotel to the layout. Or you can download them in Apple Maps or Google Maps on your portable device.
Prairie Rail 2018 Information