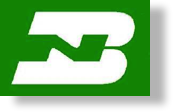 Joe Kasper's Burlington Northern, Marais Division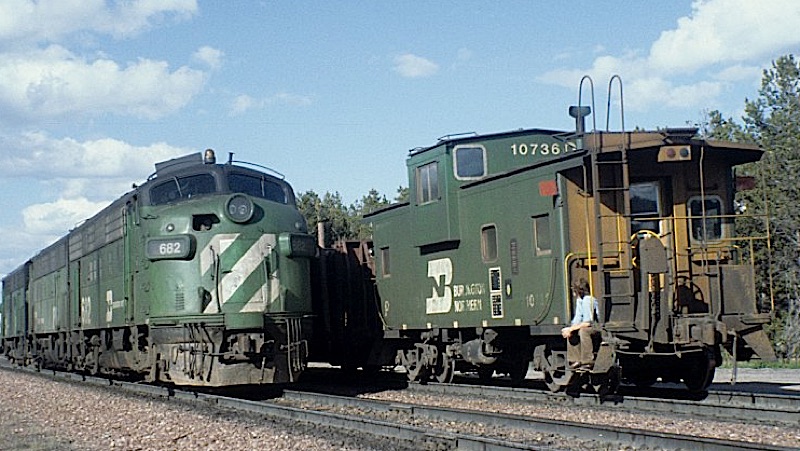 Eighteen scale miles of fully signaled CTC main line using the CMRI by Bruce Chubb.
Trains controlled using Rail Command
A 30-track division yard for three operators
An intermodal yard for two operators
MKT Glen Park Yard for one Elite Operator

™️

All hand-laid turnouts (and NOT the fastrack kind)
Three-panel US&S-style dispatching center
Theresa and JJ's famous operating snacks!
Running trains at Joe's was AWESOME! I'll be back! Hugs and kisses, Arnie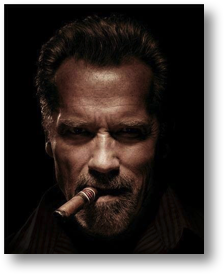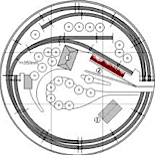 Layout at a glance
N Scale
RailCommand
Fully Signaled
CTC dispatching schema
Basement stairs access
50 ft by 50 ft layout room
600 ft of mainline track
16-20 Operators (typical)
0.05 percent sceniced!
Jobs on the Layout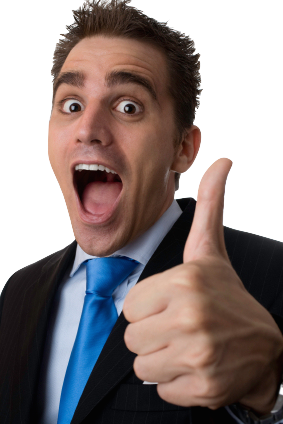 Jobs on the Layout
Jobs?! Jobs sound like work. Not at my house. I hope you're coming here to have fun.

Chief Dispatcher – you will be the communication point of the RR to all road crews and Yard Masters. The mighty Wurlitzer will transmit your will, or your assistant's, via three US&S-style panels to the 600 feet of mainline and 155 signals under your control. Assigning road crews to trains will be another responsibility. That allows you to control the pace of trains out there. Multitasking is a must. Prior CTC panel knowledge and experience is also a must for the enjoyment of everyone. If you're up to the task, I would love for you to come and touch my knobs. Radio required.
Job difficulty is high.

Assistant Dispatcher – usually a learning position on my RR. This will be another previous CTC knowledge and experience job during PR 2016. Under the direction of the Chief Dispatcher, you will be assigned one or possibly two panels to direct the flow of traffic. Depending on the road crew size and flow of the session, things can be relaxed or intense. Relax! We're here to have fun. Besides, the CTC makes trains cross the RR almost too efficiently so any delays are still minor. Yes, you get to touch my knobs! (That's so wrong)
Job difficulty medium to low

Murray Yardmaster – you will be in charge of the Bowl and Ustick jobs. There are 20 bowl and 8 A/D tracks at your disposal. There is also a mini panel at Block 4 that you will use to control the movements in and out of your yard at the West end. Constant communication with the dispatcher, road crews and 10th St. Yard will keep you busy. In the battle of wills, your desire wins out. Don't be afraid to hold trains out if things are busy. There's 600 feet of mainline parking available. If your Bowl and Ustick jobs require little direction, this job may actually be relaxing. If that wasn't enough to entice you, you also get a clip board! Radio required.
Job difficulty medium to high.

Murray Bowl Job – you work the west end mostly breaking down all terminating trains. You also work the car shop, time permitting. If you should happen to get all trains broken down, the Yardmaster will probably have more for you to do. It's important for you to stop and take a break when you want one. There's plenty of tracks to hold trains while you're gone. No radio required!
Job difficulty medium.

Murray Ustick Job – this is the lower stress end of the yard. Your primary job is to block swap trains passing through. You will also assemble trains for departure. Interaction with the 10th Street guys will also happen to swap cars with each other. No radio required!
Job difficulty medium.

10th St. Yardmaster - if you love Intermodal, you're going to love 10th St. You will have an assistant and you control the largest territory on the entire RR. All Intermodal trains come to you for block swapping, termination or origination. Pay attention to each train's direction. You are located on one leg of a wye. Trains may go east, west or south after arriving. Some engine consists must be turned on the wye to continue on, so get that going early because it will require the dispatcher to make that happen. If that sounds dull and boring, you also have multiple industries to work, spread out over 60 feet. But wait, there's more! You also have an elevator yard at your disposal. Use it for storage or just hide cars you don't want clogging your main yard. Communication is required with Murray Yard, dispatcher and your switcher crew to accomplish your needs so play nice! Radio required.
Job difficulty medium to high

10th St. Switcher – your job is to make the Yardmaster look good. Typically, you work the auto ramp first to pull racks needed for the day's trains. There are industries located on the BN and NS mains that need to be worked. The Yardmaster will tell you where to start. He may also ask you to help work Intermodal trains with him, depending on the blocking needs. If you like switching with no responsibility, this is your job. You will need to communicate with the dispatcher occasionally so radio is required.
Job difficulty low to medium.

Lenexa Local (Train 91850) – this job never ends. You have 90 feet of double track mainline to work so constant communication with the dispatcher is a must. Mainline trains will constantly be passing by so you must be "aisle friendly" to those operators. You will be working zones in an order given to you by the superintendent. Pulled cars can be set up for pickup by mainline trains or you can bring them to Murray Yard if you wish. Warning! Murray Yard will always have more cars for you to take back. Trains may also drop off cars for you from Murray, if you wish. During PR 2016, this job can be worked by a two man team if desired. Radio required.
Job difficulty medium

Omaha Local (Trains 15605/15606) – this local runs Murray Yard to Omaha. You will work Napier and Armour only. Sounds simple enough but, usually takes 1 ½ to 2 hours to work. This is on the lower level so if you don't like low level switching, you may want to pass on this one. Located at the busy Napier Jct., you will get to see many trains pass by as you switch. Radio required.
Job difficulty low to medium.

MKT Glen Park Yardmaster - a modest 10 track yard along side the BN Ft. Scott sub. MKT traffic is purely southbound at this location. Inbound cars are received from Parsons, Kansas along with transfers from the BN, ATSF, SP, NS, UP and KCS.
Job difficulty low to medium

Ft. Scott Local (Train 91670) – this local runs the upper level from Murray to Ft. Scott. You will feel the heat from the dispatcher and road crews as you tie up the mainline at Spring Hill. Just ignore them. This is exactly what happens on the prototype for two real hours. Let's see how good the dispatchers are at stacking up trains. Again, there's 600 feet of mainline parking available so don't sweat it. Going Southbound, this job turns at Ft. Scott. You will need to block your cars for Southbound pick up by Trains 702 or 781 at Ft. Scott. Northbound cars can be blocked for pickup or taken with you back to KC. If you wish you can go on, or you can tie up for the day. On the Northbound run, you have the option of tying up in the center siding at Moss or continue on to Murray Yard. Warning! Murray will have more cars for you. Radio required.
Job difficulty low to medium.

Road Crews – you are the heart, the soul, the backbone of the operation. You must take orders from everyone else in the room and carry them out to the best of your ability. If your signal shows any color other than red or dark, keep going. If you're color blind, just ask someone near by what you have (for my buddy Bret). If you feel forgotten at a signal, call the dispatcher and remind him where you are. Pay attention to your train orders. Dispatchers sometimes send you the wrong way. Just hold at the wrong signal and politely mention to the dispatcher where you should be going. Radio required.
Job difficulty low.
About the Owners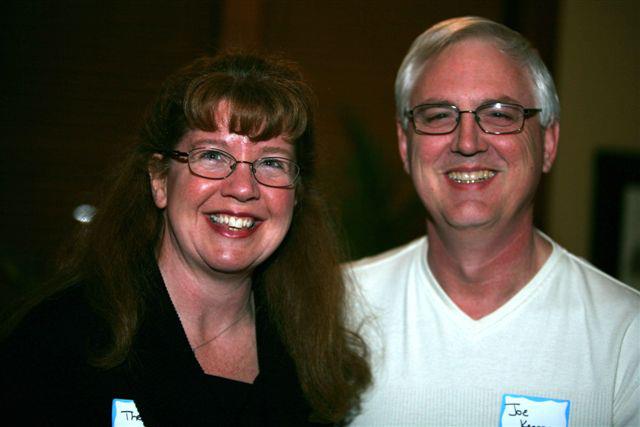 About the Layout Owners
I've been married to Theresa since 1993. We have a hers, mine and ours family of four boys, four girls a cat and dog. We've built two houses together over the years along with two railroads. We moved into our current home in 2009. At present, two of our children are married and two are engaged. Our grand children count is now at five with another due in February 2018.

More about the Layout
Thanks to Chark, we call the bathroom The Right Right. Top of the stairs go right then right
CTC Panel
St. Joseph Subdivision Panel
Kansas City Terminal Panel
Fort Scott Subdivision Panel
Computer/Model Railroad Interface
For those of you who are familiar with US & S style panel operation, I have made some programming changes to accommodate model RR operation.

When an OS is coded up properly, I flash the stop indicator light for that OS to let the dispatcher know his code was accepted. If it's a simple request like clearing the route, the code takes 4 seconds to come up. If a turnout change is also required, the code will take 8 seconds before displaying request.

If the dispatcher attempts a route that is not allowed or results in collision, I make an audible tone so they realize there's something wrong with their selection and can rethink their move. I do this because things happen at a much faster pace in the model than the prototype.

Many new dispatchers sit in the chair and I don't want their learning to cause too much delay for the train crews.

Fleeting is programmed into several busy OS points. Call on is programmed into the 10th St. section of mainline.

All OS points have an alarm that can be set to remind the dispatcher of a meet occurring.

If the dispatcher knocks a route down on a train already in the approach block, a 30 second panel lockout will occur. The stop indicator will go dark during this time to let the dispatcher know the route is locked during this timeout. Any turnout in the locked route is also locked out during this time.

The prototype lockout times are several minutes long to allow for stopping time. In the model, 30 seconds feels like an eternity.
Signals
I'm using all new signals from
BeNscale
. They provide a true red, yellow, green and lunar aspect. There are 17 different variations of signal mast and color combinations used on the layout.
All of the signals were hand built and painted by me. I choose the target color combinations from BeNscale and assemble them individually.
Certain color combinations were not available so you will see a few dark aspects. Treat those as a red. For those not familiar with lunar, it's a bluish white color permitting entry into a yard limit or non-detected track at restricted speed. You will also see yellow over yellow or flashing yellow. That indicates a diverging approach.
There are two locations where you may receive a flashing red indication at 10th St Yard. This gives you permission by the signal to get your locomotives back on your train. You will find a total of 155 signals around the RR.
Here are a few of the 17 unique signal configurations found on the BN Marais Division:
Structures
Structures on the Marais Division
The layout is slowly, but steadily, getting scenery. But there are a multitude of detailed structures on the layout that provide the switch crews with interesting industries to work.

Here are a few of them:
Map and Directions to the Layout
You can click on the "show directions" tab to print directions from the host hotel to the layout. Or you can download them in Apple Maps or Google Maps on your portable device.
It ain't easy being' green…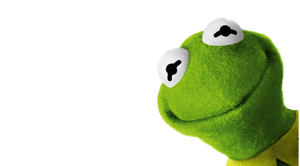 Prairie Rail 2018 Information