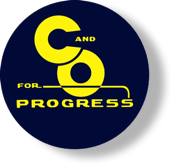 Jim EuDaly's Chesapeake and Ohio, Hinton Division in O Scale
The O Scale Hinton Division is located in a Butler building in our back yard. I've modeled several of my favorite locations in the New River Subdivision west of Hinton and the Alleghany Subdivision east of Hinton with the Hinton Yards as the centerpiece.

The scenery is 100 percent complete. All structures are scratch-built and are full scale models. All mainline curves have easements and super-elevation. The operating schedule is for 1949 when passenger trains were still in the WWII mode of second sections on the mainline trains. Passenger trains range from 2 to 16 cars and the longest freight trains are 40' long hopper trains. Thirty-four steam engines and 24 diesel units handle the traffic.

The railroad is fully signaled and operates with a US&S CTC machine that was rebuilt from an SP machine used in Oregon. The dispatchers wear telephone headsets and crews use telephones to communicate with them.
Jim's C&O, Hinton Division was featured in:
Railroad Model Craftsman February 2017 "O Scale C&O Pacific's"
NMRA Magazine May 2014 "O Scale Decoder Issues"
Great Model Railroads 2017
Layout at a Glance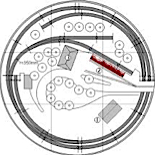 Layout at a glance
O Scale
Size: 35 ft x 50 ft with add-on 9 ft x 12 ft Dispatcher's Office
3,200 ft of track, 132 switches
Mainline run 775 ft (7 scale miles)
Minimum radius 60 inches
Turnouts #6
Maximum grade: eastbound 2 percent, westbound 3 percent
Three hour operating session
Fast clock ratio: 2:1
NCE DCC with sound in all engines
All wireless throttes
Time frame: October 1949
Jobs on the Layout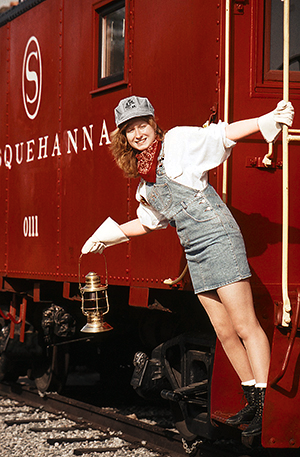 Jobs on the Layout
Crew size - 10-12; two dispatchers, two hostlers. 6-8 road crews

2 dispatchers - because of the volume of trains we usually operate with our local dispatchers although we can use one visitor as a "cub" under supervision. The "cub" could dispatch half time and run trains half the session if he prefers.

2 hostlers - on the C&O road crews terminated at the station and hostlers moved the train to the yard and engines to the engine terminal. In addition they move engines to the ready tracks for outbound crews, and remove engines from arriving passenger trains. The action is non-stop!

5-8 road crews - dispatchers line routes and clear signals, and crews run on signal indication.

A typical 3-hour session will see 25-30 trains cross the railroad.
About the Layout Owner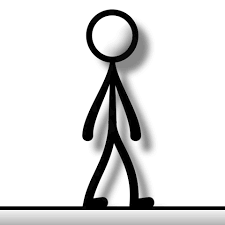 About the Layout Owner
By the late 1950's I had decided to model the C&O in the steam/diesel transition era in O Scale. I selected the division point of Hinton and some of my favorite locations east and west of there. I visited many times and took slides of structures, track work, signals, and even rock strata in the cuts. I planned the layout for walk-around control with signals before those were available. However, by the time I built the layout both were possible. Since it is my first layout I built it by myself except for a little help with benchwork.

The layout was supported by a career in Optometry from which I retired in 1995 and by Ruth, to whom I've been married for 65 years.
More about the Layout
The layout building is handicapped accessible and has a restroom.
Map and Directions to the Layout
You can click on the "show directions" tab to print directions from the host hotel to the layout. Or you can download them in Apple Maps or Google Maps on your portable device.
Prairie Rail 2018 Information